Premium Office Removals In Marble Arch, W1H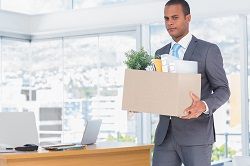 If you're planning a commercial relocation, or just need a few bulky items moved for another reason, we'll be able to help you out and make sure it all goes smoothly. At Marble Arch Removals, we understand the everyday trials and stress that a business owner has to go through, so we'll make sure your move constitutes as little hassle as possible, and doesn't run into problems which will increase your workload. Whenever you hire our office removals, you'll be assigned your own team of professional movers in Marble Arch, W1H, who will make sure that your instructions are followed down to a tee. Our professionalism and prices means you'll get the best value every time! For your free estimate, call 020 8746 9644 now.
Flexible Office Removals For You
Although commercial removals in Marble Arch do take up a lot of our business hours, our services can be used for a wide variety of different circumstances. We at Marble Arch Removals believe that a great commercial removals firm shouldn't limit their customers to just a few rigid packages, as everyone's situation calls for a slightly varied approach. Whenever you need us, and no matter how much needs to be transported, we'll move around and tweak our services so that it fits in nicely with your unique requirements. All of our drivers and movers have years of experience, dealing with moving offices for all kinds of businesses in W1H. To find out what we can do for you, call 020 8746 9644.
Modern Sensibilities
Although office moving in general isn't an overly glamorous or prestigious business, we believe that it should still be run with the best possible means, to make sure the customer gets the office removals they need in W1H. We've gone out of our way to ensure that all the vehicles and equipment used by our staff are modern and well-maintained, reducing the risks of any unexpected hiccups on the day of the move. Like any kind of business, the commercial relocation niche is changing all the time, so we constantly stay updated with the latest technology and techniques. Give us a call on 020 8746 9644 to find out more.
Professional Teams in W1H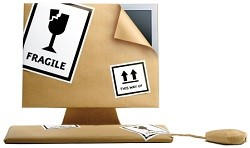 As the head of your company, you know better than most people how complicated business relocation can be, so to give yourself some extra peace of mind during the entire process, why not make sure you have some true professionals on the job. If things are rushed or done with a lacklustre effort, business relocation can sometimes collapse into a disaster, costing your firm indeterminable time and money as you try to recover. This will never happen with our company in W1H, thanks to our high standards in training and performance. All of our employees are trained to a meticulous standard, and have many years of experience carrying out services for businesses just like yours. You'll be safe in our hands!
Whenever You Want Us
Relocations, especially when they're concerning an up-and-running business, have many different factors to them, and we know how quickly things can change, requiring you to re-shuffle your plans at very short notice. Our removal services are available seven days a week, and at a variety of times slots during the day. Unlike some firms in Marble Arch, W1H, we can accommodate for your needs whether you need us in the morning noon or evening, and ensure that your move is over and done with as soon as possible. You'll be amazed at our great efficiency, and the way that this doesn't impede on our staff's helpfulness and customer service. If you want a top-notch service for a great price, call our offices!