WHAT MAKES OUR HOUSE REMOVALS SERVICE DIFFERENT FROM OTHER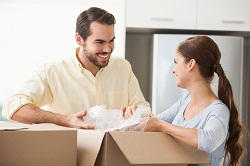 Marble Arch Removals offers an extensive range of completely insured, reliable, and professional removal services that are available to people throughout London and the UK. We have helped thousands of people relocate not only within London or within the country, but we have helped people relocate internationally as well.
We have offices spread all over the country and it helps us network with our branches well. We have coordinated with each branch so that our standard of service remains the same everywhere. We have worked quite hard to build our house removals service and today we are proud of enjoying a well respected name for ourselves. We are a recognized and acknowledge company in the industry with a strong portfolio of satisfied customers that vouch for us each time. If you are interested in finding out more about our house removals services by personally speaking to our customer care representatives, just call at 020 8746 9644.
We offer a wide range of house removal services that you can benefit from. We tailor all our packages around the needs of our customers so that they can find a service that is well suited for their needs. We offer not only house removal services but office removal services as well. We have helped thousands of businesses move their offices from one location to another through our great removal services. We have also helped a lot of companies with their office packing when they had to relocate to another area.
Our packing services are also quite well known for their quality and standard. We offer the same high standard in our house removals services as well. Whether you have a town house, bungalow, newly build house, or a period property, we can help you with its packing, unpacking, or relocation. If you are living in an apartment or flat, we will still be able to manage all your packing and relocation without any complaints.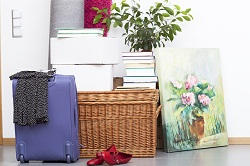 We also have a great service for students that are moving to dorms, hostels, or shared apartments. Our man and van service is best suited for this purpose as it is a one man's job and caters to small loads that are usually from one bedroom. This is why it's also quite affordable. However if you want you can also add the packing service in it too. If you are a student and are busy taking exams, studying, or simply do not wish to do your packing yourself, just let us know and we will arrive at your room before your moving time, and will do all your packing for you. We work diligently to ensure you are left with no stress or burden on your shoulders. This is why we try to offer you the best package for your needs. We even have all the required packing materials at our offices so we can be ready to assist you whenever you call. We are available to work on short notices and tight schedules as well. Just give us a call and we will be there.
Our house removals service includes a team of professionals that will assist you with all aspects of your house. If you want you can ask them to help you pack your furniture, your upholstery, and delicate items that you might not be skilled enough yourself to pack on your own. We have purpose built materials that will do the job just perfectly. On top of that we also offer insurance coverage to give you complete peace of mind when you trust us with all your household items and valuables. Just call us now at 020 8746 9644 to find out more about our prices.