Secure And Simple Storage Solutions In Marble Arch, W1H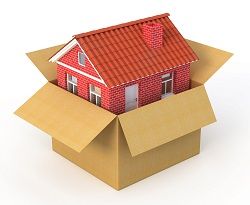 During a big move, a top-to-bottom clear-out, and many other kinds of projects, people in Marble Arch will occasionally need some storage facilities where they can keep their things. Whenever you need a storage service you know you can rely on, we'll be there with a plan that suits your needs. The secure storage units in Marble Arch, W1H offered by Marble Arch Removals are kept to exceptionally high standards in security and cleanliness, and you'll be able to access your locker whenever you need it. All of the staff assigned to our self-storage have been fully trained to transport and protect your items, so you won't have to worry. Call us on 020 8746 9644 for your free estimate!
As Flexible As You Need Us To Be
We've been running the self-storage branch of our company for several years now, and during that time we've learned that everyone's needs are different when it comes to this kind of service. Here at Marble Arch Removals, we believe that no one should have to compromise on the standards they've come to expect, which is why we strive to be the most versatile secure storage company in the local area and still provide all of our customers with the best value. We have lockers and containers of all sizes, and equipped for storing all kinds of property. Our facilities are staffed and observed 24 hours of the day all over W1H, so short-notice visits will be no problem at all! Call 020 8746 9644 for more information.
A Modern Service For Modern Customers in W1H
We know that storage solutions aren't a large part of everyone's day to day lives, but we believe that everyone should get a top-notch service, whatever they're looking for across W1H. It's in our professional interest to study competing storage space companies, but this also allows us to make sure that our services are up-to-date and of the highest quality. Like most of our customers, we're certain that you'll be impressed by our high standards of security and cleanliness that are maintained at our facilities. Whatever needs storing, a quick look around our storage units will put your mind at ease! Call now on 020 8746 9644 to sort your locker out.
Professional Staff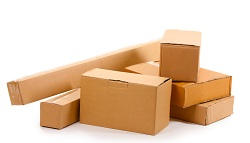 As the head of your business or household in W1H, you know better than a lot of people just how many things can go well or not depending on your judgement. With this in mind, don't you want to know that your property is going to be handled, moved and stored by people with professional experience? You don't have to worry with our company, as we always keep up meticulous standards of both our practical work and customer care. Everyone in our company has been trained by industry professionals, and most have had years of experience carrying out storage solutions just like the one you require! Choose us, and you'll have nothing to fear!
When Do You Want Us?
One of the great things about our storage space in Marble Arch, W1H is that you'll be able to access it seven days a week, so you can forget about any kind of last-minute upsets during the course of your move or project. There's nothing worse than getting to your new property, starting to feel settled in, then abruptly realising that you've left something important in storage! Some storage facilities have limited access, or will leave your property in the hand of unprofessional staff, but not with us! We make sure you can access your property whenever it's needed, and that a professional worker is always on-site to give you practical help and any information you could need.