Because We Care about your Comfort!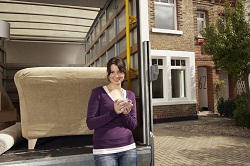 Marble Arch Removals is a well established company based in the heart of Marble Arch. We specialize in offering home removals services, office building removals services, packaging services, and storage services. We offer services throughout the city of London, UK, and internationally as well. We have offices spread all over the country and in the EU that helps us collaborate well and offer a wide network of connections so that our customers can benefit from their relocation to faraway places.
We are a company that is small enough in size to enable it to take extra care of each customer's needs while also being big enough to cope with the ever increasing demands of our customers and the industry's higher expectations for quality. We know how stressful it can be to move a home or an office, but since we have more than ten years of experience doing this, we can guarantee that all your troubles will be taken away if you avail our service. Just call us at 020 8746 9644 to find out more about our prices, packages, and services.
We are proudly a prominent part of the industry standards and bodies that regulate the services. We have been recognized by the industry for meeting and surpassing the set regulations and quality requirements. We have always strongly committed ourselves to provide an unrivalled level quality and service and as a member of this industry we strive and promise to maintain this level of quality while also complying with the stringent codes of conduct that have to be followed when carrying out domestic removal services and office removal services. For our storage facilities we have our very own containerized storage facilities that are well suited for all your needs. We also offer packaging services of all levels which covers self packing service, part packing, and full packing services. Along with this we also provide our packers with all the required packing materials so there is nothing you have to worry about at all.
Over the years we have worked hard to build a reputation for our company based on the quality and reliability of the service we offer. We are the number one choice not only for domestic home removal services but also for office removals services. We promise that when you hire our office removal package we will work with efficiency and effectiveness in order to complete your work speedily as possible. We also promise that we will maintain the highest level of quality we offer when doing so. We will make your office relocation as stressful and seamless as possible. We are a service you can rely on without having to worry about company work to be disrupted or any loss of business.
We have a special team of professionals and skilled workers assembled for your office removals job. We have particular crates where we carefully move all your IT equipment and files for relocation. All of these crates that will be used for your office removal will be specifically created and designed for this purpose with crates designed uniquely for each separate task. We have a separate variety of crates for all your IT equipment and computers, separate crates of A3 standard and all other kinds of crates for each item. In the removal package that you hire for your office relocation, you will get to keep these crates for 1 week as this is the time frame we have judged that it requires companies to settle in completely into their new place. This means that you will not immediately have to dump everything out in your new office in order to return the crates to us after the shipment. Rather you will have the time to sort out everything in order by dealing with one type of crate at a time. This is why you will be allowed to keep these crates for up to one week after which they will be collected by our company pickers.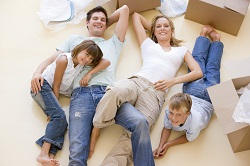 Along with crates for your office relocation, we also offer all other required packing materials. This includes colored labels, security seals, and computer bubble bags. All of our shipping vehicles will have bubble wrap, ties, boxes, blankets, skates, and borrows in them in order to ensure the safe and secure shipment of all your belongings and valuables. We have expert packers that will do all the packing for you. We know that packing office equipment is entirely different from house packing and is not something that anyone can do on they're own. This is why we have assembled a team of skilled packers especially for our corporate clients. Now you don't have to worry about anything as you will get all the required packing materials along with expert packers in your office removals service.
Along with all this we also offer internal removal services. This means that we will provide you with a team of electricians and other experts that will deal with the assembly of all your office equipment in your new place, once the packers are done unpacking. They will deal with all furniture fittings and will reorganize your whole office. Whether it's a single porter you require or a large team for a complete internal move, we provide it all. You can easily have our team visit your office to give you an estimate of the work that will entail for your particular company.
Here at Marble Arch Removals, we also offer great storage facilities. Whether it's a container storage you need or a self storage, we have it all. You can leave your belongings with us for both short – term and long – term purposes. We offer this service at a very affordable price and all our storage facilities are located in ideal locations so that you can choose the one that is nearest to your home. You will be able to access your belongings anytime you need. We also promise the full security of your items through a powerful security system and CCTV's. Call us now at 020 8746 9644 to book your service.