THE SUPERB CORPORATE AND DOMESTIC SERVICES WE OFFER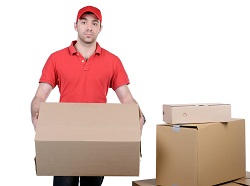 Marble Arch Removals is an affordable solution for all those people looking to move from one place to another and require help in shipping their belongings. Whether those people involves families that need to move their homes, students looking to move into another hostel or shared apartment, or an office manager looking to relocate or setup his new office, we cater to all kinds of clients and can ship all kinds of equipment, materials, furniture, and all other personal belongings. We understand that the removals for an office are very different from the removals of a house but we have been doing this for more than ten years and have become very proficient in it. Through our constant hard work and dedication we have helped thousands of homes and offices successfully relocate into new premises. If you are interested in hiring the services of such a well established and sound company, then just dial 020 8746 9644.
Our team of professionals is comprised of skilled workers who have been with us for years. Those who are new to our company are given thorough training and are made to attend several workshops before they are finally deemed ready to go out and attend customers along with other senior members in their team. We always dispatch our staff in teams that helps new employees learn quickly. We train our staff employees very well and instill in them love and support for their company. They are all proud of the company that they are working with and are always willing to go that extra mile to fulfill the valued customers of this company. If you ever need any help regarding anything you can easily speak to any of our staff members and they will gladly assist you with it.
When it comes to office removals we know exactly how difficult it can be to deal with everything. Office removals usually consist of heavy items like desks, chairs, computers, scanners, printers, and other really large and technical equipment. And depending on the size of the office, this can require the largest size of vehicles we have which is a big truck. But we have enough vehicles of all sizes that we can easily cater to your requirements. More than that, we have staff members who are trained in how to pack all these office equipments and supplies in a manner that they remain protected and safe and arrive at their destination without any damage. Upon arrival we even do all the unpacking for you and help you in adjusting everything back in their place in your new office.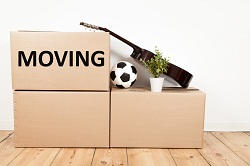 We have technicians and skilled workers who can set up your computers for you, your office networks, phones, and everything else for you. With our help when your employees move into their new office they will find everything well adjusted and already arranged for them to start the day and kick off work.
For both corporate and individual clients we also offer storage facilities. If, for example, you are not moving into a new office but having your current office renovated and would not want your business to go down for the number of days that it will take to renovate the place, you can simply ask us and we will set up a temporary office arrangement for you in one of our huge storage areas. Your employees can easily continue working from here while your office is being renovated. We can set up all desks, computers, phones, and everything else for you the way you want it to be. Just call us now at 020 8746 9644 and let us know what service you would like.